Don't Take Our Word For It...
Don't Take Our Word
For It...
Listen to What Our Clients Say…
Profitable Media has literally changed my life… Over the past 2 years the Profitable Media team has helped me scale annual sales of $100k all the way up to $8 MILLION and still growing. In fact this past month were were able to do over $1,000,000 Million in gross revenue and much of that success is due to the tech stack and team they have backed me with… Needless to say, Profitable Media has completely transformed my life… I have ZERO stress knowing that they have my back! Being a mom of 2 young kids… Peace of mind is one of the most valuable things to me. Thank you for making my dream become a reality!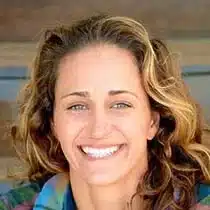 Meredith Shirk
CEO, Svelte Training
Profitable Media's expertise in implementing S2S Postback Tracking solutions helped us solve a number of urgent challenges we were facing. I recommend them to anyone in need of an outsourced professional marketing technology team to help with complex Server To Server Tracking, Facebook Tracking, and Hasoffers challenges.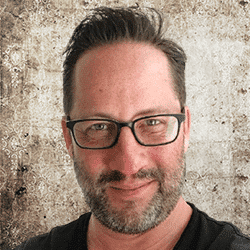 Drew Kossoff
CEO, Rainmaker Ad Ventures
Profitable Media has been an amazing CTO and Tech Implementation Partner that we've worked with on multiple clients over the years. They have a tremendous amount of experience in the internet and direct response marketing space and they have been an incredible resource to us and our clients on everything tech related, plus they're really good guys to work with!
Travis Gomez
Co-Founder, Shockwave Solutions
My name is Adam Feldman, vice president of business development at Kendago. We scale direct to consumer brands beyond 8 Figures through paid media advertising. Profitable Media saves us a lot of time, money and headache, by taking care of critical marketing technology behind some of our leading clients offers. They're wired for performance and have a deep understanding of tech. With them by our side, we've been able to scale our client offers incredibly fast with nearly a hundred percent uptime. We know that with them, by our sides, the analytics and the split tests are taken care of properly out of the gate. We'd recommend them to anyone looking for a quick, reliable and responsive Marketing Tech Team. That's going to help scale their business and take them to new heights.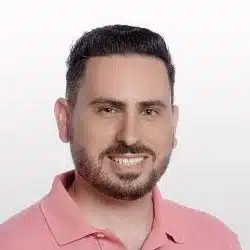 Adam Feldman
VP, Kendago Digital Advertising
Profitable Media is our Double Secret Weapon! They exceed our expectations every day, year after year. Please don't use Profitable Media, we need to keep this double top secret weapon all to ourselves!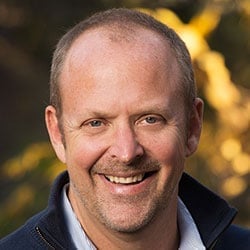 Scott Rewick
Co-Founder, NativePath
When you say Profitable Media, you mean it. We've been profitable on the first turn which is amazing! You guys are such an awesome, high level team that understands the direct to consumer space extremely well. We've thrown a lot of stuff at you guys, we're moving fast and you guys are moving right alongside us, which we have really appreciated! You guys understand everything so deeply, from the funnel, email retargeting, merchant processing, boosting our AOV and optimizing our upsells. With our upsell process you built, we achieved a 61% conversion rate on upsell one, which doubled our AOV! I mean there's just a lot to be successful with DTC marketing and you guys are so unique in this space. You've been the perfect fit for us!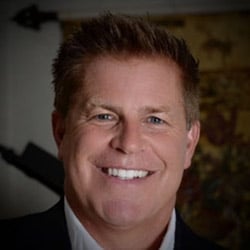 Bryan Corlett
CEO, InMit Fasting
MemberMouse has worked closely over the last decade with the Profitable Media team. They have always demonstrated extreme proficiency in complex membership site development and management. They understand the needs of their clients and membership businesses! If you're looking for a great membership and marketing technology team, I recommend you speak with them!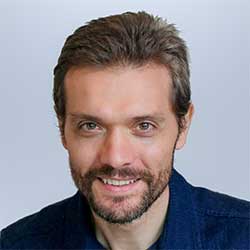 Eric Turnnessen
CEO, MemberMouse
It's been 6 years that we've worked with the Profitable Media Team. They were one of our first Certified Sticky CRM Campaign Managers. Since day one, they have shown their deep Sticky CRM expertise as they achieve outstanding results for our clients time and time again! I always recommend them to anyone who wants to fully utilize everything the Sticky.io platform has to offer!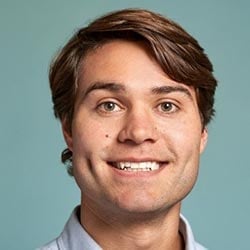 Harrison Mallen
Sales Director, Sticky.io
Loop7 is my third business, and a recurring pain point has been finding and retaining skilled software engineers. Profitable Media set a new standard, and are fun to work with to boot. We have a great rapport, and they take the time needed to understand the project at hand. They have deep industry experience, so our time together is spent with their critical questions and alternate ideas. I value how they keep Loop7's projects organized and prioritized, systematically and timely releasing new tools and updates. Lastly, the most incredible part is that Profitable Media does not rush and when a project is released, it is 100% complete, tested, and verified, ready for prime time. Working with them has been a boon to my business, and I can't recommend them highly enough.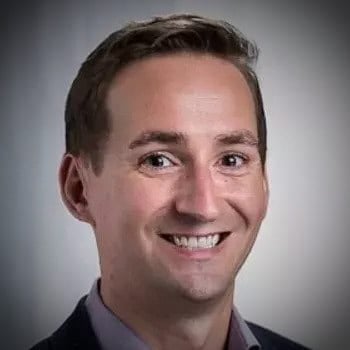 Michael Goff
Founder, Loop7 Media
Profitable Media was fantastic to work with. They performed a seamless integration between our Shopify store and our fulfillment house very quickly. They also did a complete audit of our Shopify store and gave us some great insights and valuable feedback! Overall, we were very happy with the work that Profitable Media did for us and would recommend them to anyone looking to optimize or scale their Shopify store.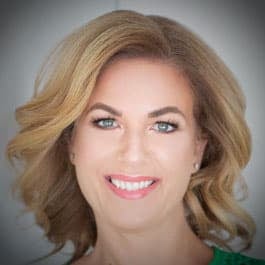 Melanie Knuven
Executive Assistant, Acquisition.com
We asked Profitable Media for support in our sales funnel optimization efforts. They have really impressed us with their marketing technology expertise and their Thinkific knowledge in particular has proven invaluable to us. Their team has been professional and easy to work with all the way through, and they showed us a potential for results we didn't think were possible in the first place!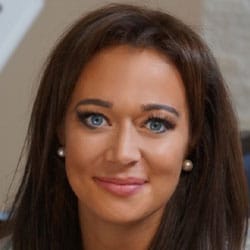 Thais Gibson
Founder, The Personal Development School
Our team had been searching for digital marketing and sticky crm experts that could help us optimize our digital offers and customer engagement. We found that and more when we started working with Profitable Media. They seamlessly migrated all 6 of our offers entire funnels over to sticky crm and increased our AOV by a full 23%. Then they built a custom AOV report solution that helps us keep track of our progress and make smarter, data-based decisions. If you're looking to take your direct response offer to the next level, they're the only team you want to work with!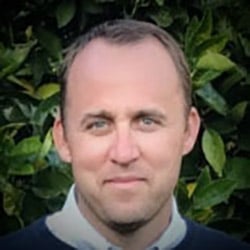 Tim Oyler
CEO, Golf Knack
Profitable Media was there when we needed an advanced integration with our fulfillment center. They built a custom web application that paused orders and scrubbed duplicates to keep our costs down and our ClickFunnels customers happy! They were AMAZING, quick to respond, very professional to work with, and efficiently implemented a great solution. I would recommend them to anyone who needs complex Marketing Technology integrations.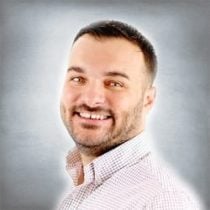 Mihai Jurcau
Business Development, ClickFunnels
The Profitable Media team has displayed unmatched technical prowess in all of our projects. They are HasOffers, S2S Postback Tracking and Facebook Tracking Experts, and in our experience there has been no question they cannot answer or problem they cannot solve! All of our team members have nothing but high remarks about their professionalism. If you need a rock solid marketing technology team, your search is over!
Alejandro Brown
VP Paid Media, Rainmaker Ad Ventures
Profitable Media is my go-to team for technology and marketing. These guys understand marketing and tech and they execute on a very high level. When I need advice or want to discuss strategies they are one of my first calls. We met because our tracking had disparities across all our platforms. They have been able to remove all discrepancies across our tracking platform, our CRM and Google analytics. We now have numbers that allow us to make solid business decisions. They never cease to amaze us with the endless amount of technical and marketing knowledge they possess. I would strongly suggest using Profitable Media if you want to scale your business and go to the next level!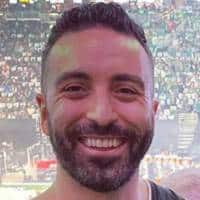 Fran Rengel
CEO, Golden Egg Nutrition
Thanks for such a great job with our internet marketing. It really has made a big difference. We've gained many new customers from the various avenues you've targeted for us. We are shipping all over the world now... in places like Vietnam, Czech Republic, Australia, Spain, Italy, Turkey, India and many more countries. We doubled in size last year and are targeting another 80-100% growth year! The Profitable Media team has been nothing but professional, helpful, very knowledgeable and well, just super easy to work with! We're looking forward to another successful year with you guys!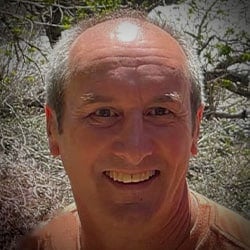 Mike LeClair
CEO, Micro X-Ray
When we came to Profitable Media, we had outgrown our current infrastructure and started to have issues with tracking, reporting, recurring billing, our member's area, and other roadblocks that were causing chargebacks to spike and jeopardizing our MID's. Profitable Media rebuilt a robust tech stack ready to scale. They rebuilt all of our sales funnels to be faster, streamlined reporting across all traffic sources with sticky.io CRM, and deployed a new fully integrated membership site and portal that our members are super excited about. They did an amazing job and everything is now running smoothly and ready for growth. I'd recommend them to anyone looking to run their business more efficiently and profitably.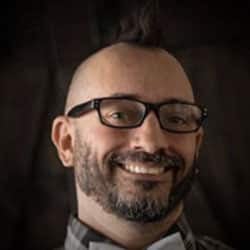 Craig Zahn
CMO, GolfKnack, LLC
We needed a professional team with business scaling and marketing technology experience. After being referred to Profitable Media, we finally found the help we were looking for. They know all the ins and outs of marketing technology, server administration and security. We couldn't be happier and we highly recommend them to anyone looking to scale their business!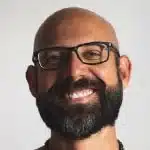 Giovanni Bartolomeo
Co-Founder, The Personal Development School
You guys rock and I couldn't be happier with the level of service I've received from you in 2020! I have never worked with a team as professional and organized as yours. Our launch went beautifully and it is a massive success, thanks for everything!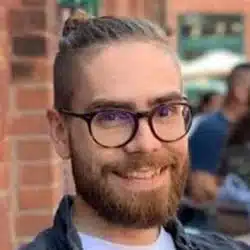 Nicolas Pineault
CEO, N&G Media Inc
Here's what Richard's LaRuina says…
They have very good project management, but for me, the most important thing is that everything is done very accurately. 
The final result is the kind of fantastic work that will stand the test of time, be resilient, and not have any problems.
 We strongly recommend them!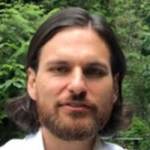 Richard LaRuina
CEO, RLR Ltd.
The guys at Profitable Media are fast, very through and fix issues that you wouldn't know how to spot or fix yourself. I'd highly recommend them, especially if you work with funnels, up-selling and cross-selling as they are experts in helping to make sure your funnel is technically rock solid… saving you money in the long run.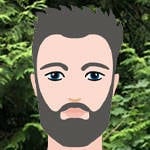 Andrew Baker
Operations Manager, RLR Ltd.
Working with Profitable Media has been a blast. They optimized our front end lead gen quiz and our entire sales funnel, demonstrating real world experience in conversion rate optimization, design, and copywriting. I can tell that they care about the success of our business. They created a brand new VSL page which increased our conversion rate by 389%! They also built us a brand new lead gen quiz, which resulted in a 152% conversion rate increase! Everyone on the Profitable Media team gets an A+!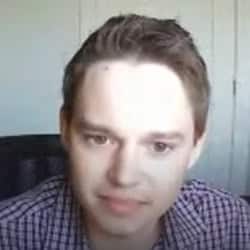 Graham Tonelli
Full Stack Engineer, The Personal Development School
My membership site and website were both built by professionals, however they were super slow! I was losing prospects, sales and experiencing high return rates because of this. I reached out to MemberMouse who referred me to Profitable Media and I couldn't be happier. They dialed in both sites and load times went from 23.7 secs all the way down to 1.8 secs! I now have Profitable Media handle all my sales funnels, membership area and marketing automations. I can't say enough about how they've helped my business!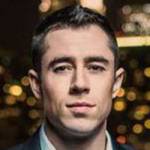 Jesse LeBeau
TV Host & Speaker
We continuously refer our clients in need of marketing and integrations to the team at Profitable Media. They know our business inside and out and we can always count on them to exceed our clients expectations. We trust the team at Profitable Media to deliver a phenomenal experience for us and our clients and you can count on them too!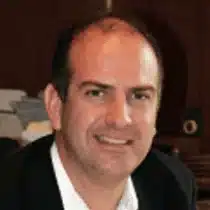 August Grebinksi
CEO, Print Bind Ship
The guys at Profitable Media joined us at a crucial time when we were just launching our first product. They got our site on solid technical ground and allowed us to focus on what we were best at without having to worry if our site was running properly or not. Peace of mind.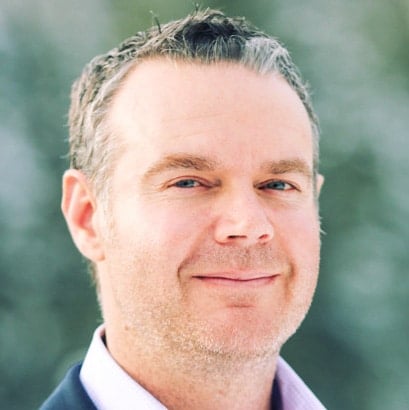 Tim Houston
CEO, Badass Ventures, Inc
Profitable Media is my go-to for all of our digital marketing and web development needs.  I wear many hats in my line of work, and our regional web presence is one of them. With Profitable Media by my side, I never have to worry about things falling through the cracks or taking a long time. I simply send in a request, and by the time I turn around, it's done! I have had a close working relationship with them for nearly a decade and I couldn't imagine working with anyone else. Their knowledge in the industry and their solid professional advice is extremely valuable and has provided us the ability to continuously grow our business throughout the years. I highly recommend Profitable Media to anyone looking for a professional, caring, knowledgeable team to handle their digital marketing and online presence!
Robert Wheeler
Web Manager, Catholic Management Services
These guys are sales funnel experts! If you want to save yourself a lot of time, money, and headaches just hire them! I've worked with them for a while now, and they always do an amazing job designing, optimizing, and integrating all of my funnels. They have also been a huge resource with regards to my email marketing and are experts with Deadline Funnel, Active Campaign, ClickFunnels, and so much more. They make the entire process easy and stress free and I couldn't ask for more!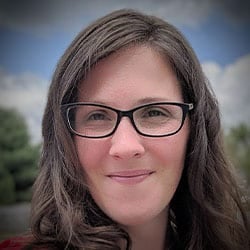 Sandie Gascon
CEO, The Integrative Healing Academy
The Profitable Media team are top-notch professionals. They know the right questions to ask in order to direct the best solutions. They're timely in their responsiveness. Their communication is exceptional. Simply put, they know what they're doing. I'm pleased to recommend Profitable Media as a partner in any organization.  One call to them and you'll see what I mean!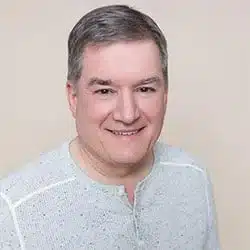 Jeff McCusker
Director of Client Services, Grassroots Action, Inc.
Profitable Media helped us address complex problems and implement practical business solutions. They greatly improved the performance and functionality of our complex legacy application. The piece of mind they give me is priceless, allowing me to sleep better at night knowing our servers and applications are running smoothly and managed by a team of professionals. If you are looking for a group that understands marketing and technology inside and out, I recommend Profitable Media!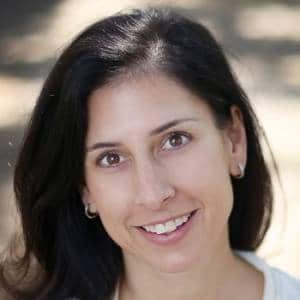 Nikki Eaves
Vice President of Data, RXMG
Profitable Media has been a great resource for us and continues to be the "Number 1" source for integration programming we recommend to our customers. Their knowledge of our business and their ability to take care of any issues we have immediately is something of tremendous value to us.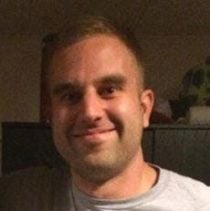 Dan Filkovich
Information Technology, Print Bind Ship
My experience so far with Profitable Media has been simply incredible! I have to say that after 10 years in the business, I have never worked with a contractor or agency who has the level of professionalism, attention to detail and customer care that they have displayed.
Nicolas Pineault
CEO, N&G Media Inc
Since hiring Profitable Media I've seen such a stress removed from my shoulders. They know tech better than anyone, they work fast, they are extremely affordable, they are honest, they have strong morals and extreme integrity. I no longer worry about tech at all. With Profitable Media, I know I can trust them, I can trust their work, and I can trust that if I ever need them… they'll be there. Hands down, one of the single greatest investments I've ever made.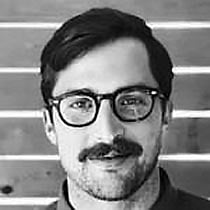 Jonathon Olla
Chief Data Officer, NativePath
We are so pleased finding a team with such expertise and professionalism in Profitable Media. We have always been able to count on them to listen to what our needs are and then strategize and execute the best solutions to meet those needs for our brand and customers. They are creative, high tech and prompt. We are extremely thrilled with their results.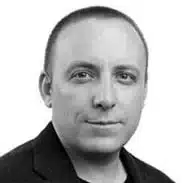 Vern Jurovich
Owner, Macdonald Realty Westmar
Profitable Media has been invaluable both as an engineering resource and for advice and guidance. I've been overwhelmed by the support I've had when starting the Social Fitness Network and Profitable Media has had a huge part in making it a reality!
Rudy Sanchez
CEO, Social Fitness Network
Profitable Media provided us with professional, friendly and speedy service when we came to them with an advanced MemberMouse issue. MemberMouse's support team referred us to Profitable Media for solutions and we are so grateful to have been connected with their team. They produced an amazing MemberMouse plugin for us on spec and on time! Their communication was on point, work was top notch and we look forward to working with Profitable Media!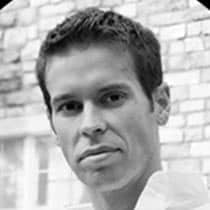 Matt Struve
President, Lighter Side of Real Estate
Our community absolutely loves the new membership portal! Profitable Media took very special care of our baby and helped us in planning, developing and launching our membership site. We could not have put our trust into a more professional company!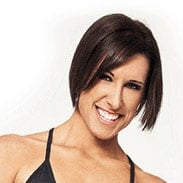 Amber Rees
Co-Founder, Brave Body Project
Profitable Media was able to seamlessly integrate our websites API with our new order fulfillment center's API and this has enabled 100% order automation, allowing us to focus on sales. They also performed a custom integration and notification system that emails our customers once their order has been shipped with their tracking information and order status. They even saved the day resolving a major styling issue with our website that the original web designer could not figure out. I would highly recommend Profitable Media for any of your ecommerce needs as they go above and beyond for their clients!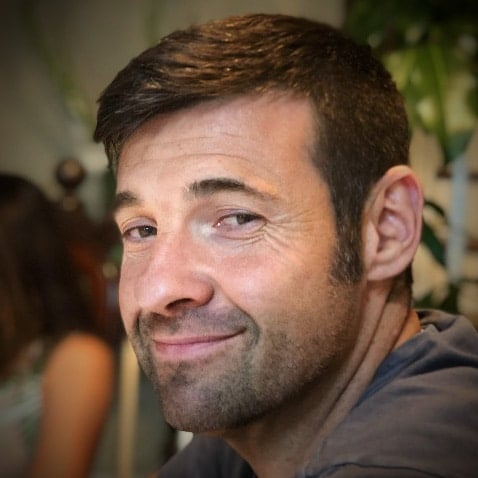 Erik Gershfeld
Sales Director, HH Global
From the first call, we knew Profitable Media was the team that we wanted to work with – and now that our new Real Estate Site and Backend Applications are live, we can honestly say that the team at Profitable Media over-delivered and exceeded our expectations. Our ideas were taken, improved upon and delivered at launch date. I am positive that other development companies would not have had this much foresight and understanding of our project and would have rolled out updates and upgrades but the Profitable Media team nailed it, right from the start. Our development and backend requirements were extensive and with consistent communication, documentation and knowing that we could pick up the phone and talk – the project moved smoothly forward inline with the provided project timeline. It's comforting to know that we have a team of this caliber and ability and we would not hesitate to use this group of talented professionals again. These guys get it – not only from the backend development side of things but also from the business side where decisions need to make financial sense. Profitable Media will continue to be an important strategic partner. Thanks guys!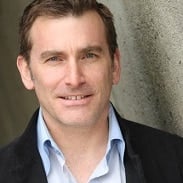 Kalan Milley
Co-Owner, Vancouver Real Estate
The Profitable Media team was such a pleasure to work with! Their talent, professionalism and level of personal care overwhelmingly exceeded our expectations. They showed their expertise in marketing and membership site development with strategic suggestions and implementation. We couldn't imagine working with anyone else in the future and have already recommended them to our other partners. We have worked with many other firms in the past and I can say that I have never worked with a more organized and attentive team. There is no comparison! If you are looking for a professional, talented and caring team… I can't stress enough that you have to go with Profitable Media!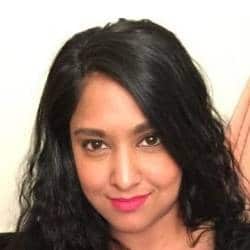 Staci Ramroop
Founder, Pond Pebble Media
I can honestly say that it has been a tremendously gratifying experience working with all of the principles of Profitable Media. It has opened my eyes and they raised the bar in terms of what I now expect from my business relationships. They are exceptionally knowledgeable in their areas of expertise, which is vast, but in addition, they take the extra time to make it personal, make it educational, and most importantly…make it right. I need responsiveness and efficiency to run my business and rest easy at night, I am accomplishing that and so more with Profitable Media on my team.

Matt Cedeno
CEO, Body Language Sportswear
Profitable Media's professionalism and work ethic is so awesome… I will ALWAYS recommend them to anyone, who has a need for any technical or web based services. They continuously produce the highest quality of work and I can't say enough about how much I appreciate the stellar customer service! They explain what they are doing in a way that I can easily understand, and are always patient and professional whatever the circumstance.
Alisiene Schall
Digital Marketing Accountancy
I recently had the pleasure of working with Profitable Media on a very large scale software launch. This immense undertaking combined an audience of hundreds of prospective customers. The timeline was frightening, in that we only had 6 weeks from initial planning to execution. During every phase, and in every way, the team was approachable, jovial, knowledgeable and a real pleasure to work with. With seemingly "the weight of the world" on Profitable Media's shoulders, you could always count on their team for support, a decisive attitude and smiles. I will always welcome the opportunity to work with them again!
Katherine Grant
Creative Manager, Second Stage Management Services