Why hire Shopify developers? After all, if you're selling good products at good prices, everything should run smoothly, right? Back in the day, we would be impressed with an online store simply because it had the product we were looking for.
We were so excited that it wouldn't matter in the slightest that we waited 3 minutes for a page with 2 plain boxes (one with the product picture, one with the price and description) to load. 
However, that won't cut it in today's growing eCommerce industry. Nowadays, the space is so crowded that all kinks need to be ironed out if you wish to make a good impression on your potential customers.
The average user's expectations have gone up, and their patience has gone down. This is why most business owners should hire expert Shopify developers.
Your potential customers will no longer tolerate high loading times or shoddy design work. They are expecting a hassle-free user experience as they make their online purchases. There is always another website from a competitor right around the digital corner that they can go to instead, so it's your job to hold their interest.
This is why it's no surprise that most online merchants turn to Shopify for their digital store needs. It's effective, reliable, and customizable to their needs and desires.
Its popularity is well-deserved, being our own recommendation to clients looking to open a no-fuss store on their website. Still, the true benefits of using this subscription-based software are only seen by those well-experienced enough to understand its details and inner-workings. Only if they harness those can they successfully scale a business. 
Professional Shopify website developers like Profitable Media are a valuable aid to your business for many reasons. Let's review some of them right now and, in the end, look at some key things to keep an eye out for when you want to hire Shopify expert developers!

A Shopify Web Designer Brings Expertise & Flexibility
As long as you hire official Shopify partners, you should expect a high level of quality.  In fact, new features in recent updates and lesser-known features of the platform should never go unnoticed by the best Shopify developers.
Soon enough, you will no longer feel that your website has loaded into a browser from a decade ago. There will be no stone left unturned when it comes to the quality of the technology on offer.   
Keep in mind: there can never be a one size fits all solution. Shopify has a large variety of templates to express your brand's values and entice the right customers to shop around. These are all written in their original Ruby-based Liquid language, so that's why you should try and find Shopify developers with an in-depth knowledge of this language.
Every business is different, so you need to find development experts that can take everything the platform offers and tailor it to your wants and needs.
Hire Expert Shopify Developers for Peace of Mind and Actionable Insights
Set-up and optimization of an online store through Shopify can eat up a lot of your time, especially if you don't already know the technical details.  This usually means you have to google everything and read up on the documentation. Certified Shopify experts can help you with that! 
They can help with subscriptions, invoicing, and order fulfillment so that you can take these things off your plate and focus on strategizing and decision-making. You should ask them to mix and match tools, resources, and approaches to find the perfect custom solution for your business!
Shopify API Integration
Does your company already employ the use of some trusty apps or automation tools? With Shopify official partners like Profitable Media, there won't be any issue integrating pre-existing systems! You can use Shopify for integration with over 400 popular, industry-standard applications!
A Shopify expert can not only shoulder some of the workload that comes with such systems, but also make sure you take full advantage of your data.  We know you've heard it before, but it is important.
Everyone that talks about leveraging your data, and for good reason. It's absolutely true that it can be an invaluable resource that gives you an edge over the competition if used right.
A Shopify expert developer's keen eye can tell exactly what direction to go based on your existing data, putting out products or modifying existing ones to be tailor-made for your audience. 
Maybe you find that your potential customers more information on products before pulling the trigger and making a purchase. Maybe you find that they respond really well to product lines with various iterations.
But how do you know what to measure in the first place, or how to interpret the vast amounts of data piling up every week? That's where Shopify experts can come in to guide you towards informed and impactful business decisions. There are more and more privacy initiatives coming up, so you need to make sure you take full advantage of your available data!
What To Look For When You Want To Hire Expert Shopify Developers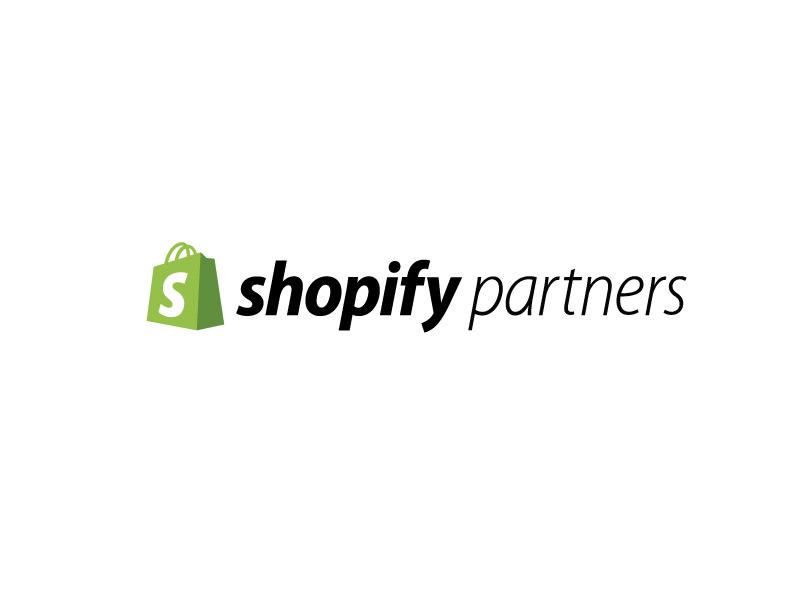 Sure, there are massive benefits that you will find if you hire expert Shopify developers, but how do you do it? What are the indicators to watch for, so you know you have made the right choice for your company?
The three most important factors when you hire expert Shopify developers:
They should be officially certified 

They should be proficient in working with Liquid

They should have glowing reviews
Don't underestimate the usefulness of testimonials. Take all the information you can from other people's written descriptions of the developer. See if they respected deadlines or how willing they were to design a custom solution. 
This is all done to ensure you find the right fit for your style and type of project. 
Lastly, all the above should be taken as qualified advice since Profitable Media is an official Shopify partner! We've seen over the years what our clients respond best to and what the most appropriate methods are to bring to life their vision for a Profitable Shopify store. So, if you have any questions or need help with your Shopify store, contact us today!